ABOUT THE JOURNAL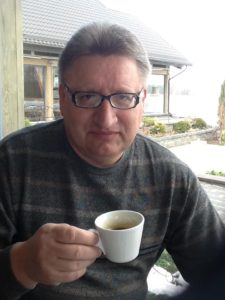 Perspective Advertising Agency publishes a free monthly Journal which connects directly with the Russian-speaking population of Washington State and the whole North West.
Perspective Journal can boast of a 100% distribution for every edition. Russian-speakers like to pass a magazine on to others, so with a print run of 7,000 copies, a digital magazine available on all mobile devices, more than 300,000 people will have access to each issue.
Due to the high-quality production of Perspective Journal, each copy of our magazine lives a long life. Perspective  Journal continues to deliver your advertising message because it doesn't fall apart in your hands.
If you need to attract the attention of the Russian-speaking population of Washington state, and the entire Northwest, you won't be able to find a better place for your advertisement then Perspective Journal.
If you use our ad producing service and provide us with clear directions, you will receive a competently written adverting message.
If you already have an ad, but need to use our translation service, the team of interpreters that we have on staff can help you. They will adapt your ad for Russian speakers without altering its meaning.
Since our designers, ad makers, copywriters, and interpreters are familiar with the specifics of the Slavic culture and mentality, they will help you to achieve the most success in attracting potential customers.